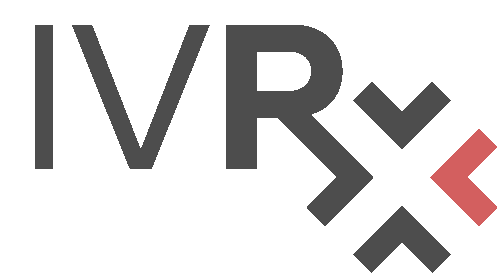 Intelligent Medication Support for Healthcare
IVRx Suite is a collection of the most advanced tools for selecting, verifying, and analyzing compatibility of intravenous for medication infusions. Whether you're a critical care nurse, a flight medic, or an emergency room pharmacist, IVRx solves all your simple and advanced Y-site compatability challenges.
Integrated
Really smart tools work together. Advanced integration of IVRx Suite allows results of analysis from one tool to be instantly redeployed as a new query in another.
Intuitive
Our tools are carefully designed to be the most user-friendly compatability tools available. Streamline your patient care work-flow by making your compatibility searches easier to read and getting clear answers faster.
Intelligent
No other compatibility software provides the intelligent, predictive compatibility analysis performed by IVRx Suite. Our smart tools identify problems and suggest practical solutions in real-time.
Why Use IVRx Suite?
Work smarter, not harder. However simple or complex the situation, our industry leading tools solve any Y-site compatability challenge your can throw at it.
Frequently Asked Questions
Is there a bulk-buy discount?
Discounts are available for 1-year subscriptions. We also offer corporate and enterprise arrangements that our pricing team can assist with on a case-by-case basis. Contact Us for info.
What software is included?
All subscriptions include access to Simplif‑IV and Verif‑IV. Professional and Institutional subscriptions include advanced features for both tools.
Is there a minimum contract term?
No! The beauty of our service is that you can cancel anytime you need to — no questions asked.
What are the differences between site licenses and individual licenses?
Hospital and Institution subscriptions are enabled site-wide. This allows hospital personnel to access IVRx Suite without having to log-in. Of course, users may still decide to log-in in order to save personal search settings or to access advanced features of a professional subscription.